Welcome to Somerton and Street Eco Dry Cleaners & laundry
Using a state of the art wet cleaning system, our Eco-friendly method ensures that your clothes are gently cleaned, leaving no chemical smell, and is safe for use with baby clothes, those with asthma and alergies and leaves no chemical smell.

Dry cleaners in Somerton and Street
With effect from Monday 11 May we will be opening, with a one person in the shop at a time policy. Our temporary hours will be :
Somerton
Monday – 8.30 – 16.00
Tuesday – 8.30 – 16.00
Wed – Closed
Thursday – 8.30 – 16.00
Friday – 8.30 – 16.00
Saturday – 9.30 – 12.30
Street
Street Dry Cleaners & Laundry is no longer operating from The Washboard, Bayliss Centre, Street.
The business is now under one roof at Somerton Dry Cleaners.
If any of our valued customers would like complimentary collection and delivery (min order applies), please
call 01458 272010 to arrange
A well-established, local dry cleaning company
If you want your wedding dress, sports kits, curtains, duvets and other expensive clothing to be cleaned by experts, call us. We are specialists in dry cleaning and have over 20 years' experience in the business. Our other services include alterations, repairs and carpet cleaner hire. If you are located within a 15-mile radius of Somerton, we can offer a free collection and delivery service for your cleaning items. We also can provide passport or ID photos, these are taken personally by a member of staff on site.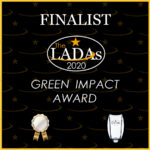 We have made it to the national finals for Best Eco Dry Cleaners & Laundries in UK 2020
I think this is a fantastic, visionary and brave move by Somerton Dry Cleaners to be the first dry cleaners in the South West to completely replace the current chemical-based cleaning system with biodegradable, non-toxic, detergent-based eco-friendly system. Not only does this better for the planet but also for the people who work in the shop and of course the customers.
I was delighted to help launch this pioneering new system at Somerton Dry Cleaners, right here in my constituency. What Kate's achieved following her decision to invest in and embrace an environmentally-friendly alternative to her traditional dry cleaning business demonstrates the incredible courage and vision of small enterprise here in Somerset. Other businesses should be inspired to explore ways of taking a more eco-friendly approach, and feel similarly proud to play their part in preserving our environment and adopting cleaner, greener alternatives.